PSBH and CBH News
On October 30th, a follow-up workshop for Stara Zagora Initiative projects was held. Amongst the projects reported, were several very successful ones:
· Increasing the number of families with disabled children attending the day-care centre in Stara Zagora (Mrs. Maria Milousheva)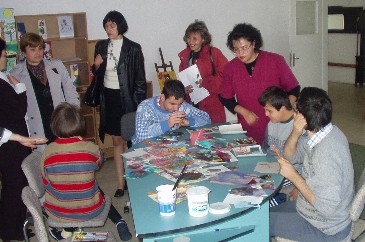 · Early detection and remedial gymnastics for spinal deformities in primary school children (Dr. Antoaneta Todorova)
· Early detection and rehabilitation for flat foot deformities in children aged 18 months – 3 years (Mrs. Rositza Cherneva, Kazanlak)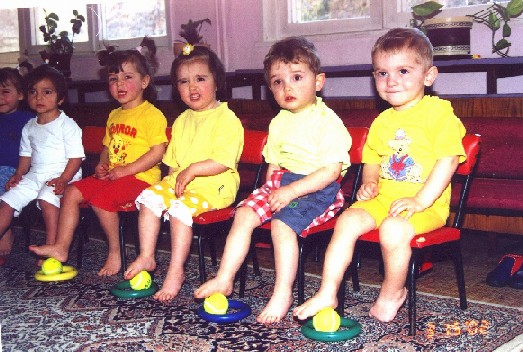 · Training asthma and diabetes patients to avoid complications and reduce rehospitalizations rates (Mrs. Mima Nikolova)
· Training nurses to place peripheral intravenous cannule (Mrs. Slava Rouseva)
· Training amateur hunters to avoid incidents and give first aid (Mr. Lazar Lazarov)
All these projects had been completed and reported as such at a previous follow-up workshop. What these projects shared was that they all had been continued to become routine programs, or were now run on a larger scale.
At the follow-up workshop in Sofia on October 31st, the following projects from the PSBH workshop in 2001were reported: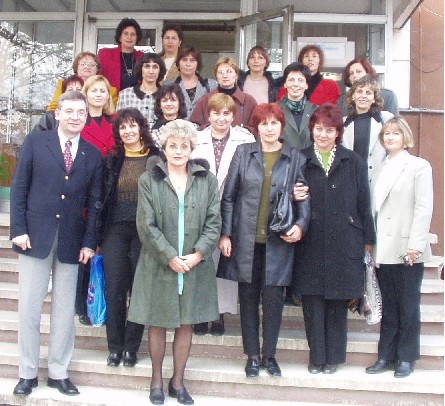 · A program to help newly admitted students (14 years old) of the National School of Classical Languages and Culture in Sofia (Mrs. Bozhidara Racheva)
· Increasing the level of knowledge of school children aged 10-11 on the harmful effect of drugs (Mrs. Budinka Lilyanova)
· A program to ensure social re-integration of 15 addicts who underwent treatment in community of former addicts (Mrs. Galina Dyankova)
· A program to improve on the adaptation skills of 20 children aged with problems at school (Mrs. Daniela Borisova)
· An educational program to increase the level of knowledge to preserve reproductive health in 100 children aged 12-16, attending a middle school in Sofia (Mrs. Elena Vassileva)
· An educational program for children aged 8-11 and their parents on the harmful effects of alcohol, nicotine and drugs (Mrs. Elena Spridonova)
· An educational program for children aged 10 - 11 in four schools in Sofia, their teachers and parents to reduce the quantity of carbohydrate intake (Dr. Emilia Dimitrova)
· A health educational program to raise the level of knowledge on sexually transmitted infections (STI) among 25 boys at a technical high school in Sofia (Dr. Irina Haralanova)
· An antismoking program for children age 12-13 in Neophit Rilski Comprehensive School in Pernik (Dr. Yordanka Dimitrova)
· An educational program on the harmful effect of psychoactive substances among 150 children aged 14, attending two schools in Sofia (Mrs. Laura Moskova)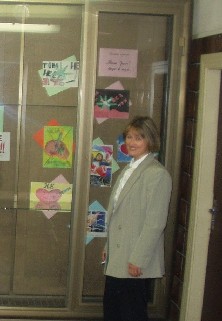 A social program to reduce tuberculosis and morbidity and death rates among homeless young people in Sofia (Mrs. Margarita Dimitrova)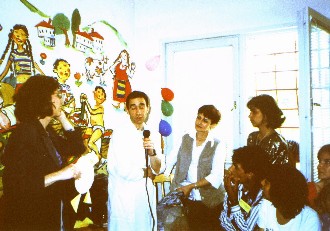 · Reducing the rates of smoking among medical students (Dr. Mariyana Vakarelova)
· Improving the school yard environment to prevent accidents and exposure to drugs (Mrs. Penka Rashkova)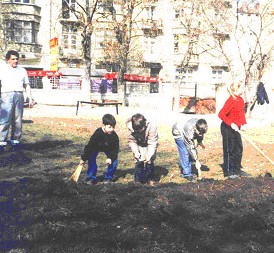 · A program for children aged 12 to reduce violence and aggressive behavior (Mrs. Rositza Vergova)
· Providing temporary employment for schizophrenic patients (Mrs. Roumyana Stoyanova)
· A health educational program to reduce alcohol consumption rates among 150 high-school students aged 17 in a tourism vocational school in Bankya (Mrs. Svetla Kirilova)
· Teaching basic hygiene to 500 primary school children aged 7-11 (Mrs. Tzveta Baleva)
All project leaders reported that a year after the workshop, they continue working, either on the same project with different target groups, or with the same groups, adding new activities and working on new problems. Most of them had raised additional funding to complete their projects.
One of the projects – this of Mrs. Rashkova got additional funding from Children's Help Net Foundation Co., and after improving on the schoolyard of Graf Ignatiev Elementary School in Sofia, the yard had become a more attractive for the children - they do not run to play in the street during the breaks, and no car accidents have occurred.
At the follow-up workshop in Gabrovo on November 16th, three months after the workshop in June, 45 out of 46 projects prepared during the June 2002 PSBH workshop were reported as implemented, some of them completed. Progress reports on these will be in the January – April 2003 issue of the Digest.
The follow-up workshop in Varna on November 23rd showed that 35 projects had been started. Reports on the projects are in this issue. The local coordinator for the PSBH projects – Mrs. Gergana Momova was very supportive, so was the Association of Varna NGOs for Drug Abuse prevention. Most of the school nurses sought and received help from Health Promotion Department of the Varna Hygiene and Epidemiology Station.
On October 30th, facilitators visited the day care centre for disabled persons in Stara Zagora. At the moment, 58 children with different disabilities spend the day at the center, with rehabilitation and therapy provided. The center provides 250 consultations a month, and works in close collaboration with the general practitioners, the social services, and the health insurance fund. Its main goal is help the families keep the disabled children in the family, provide psychological help and training for them, and give them time to go to work. The staff is highly qualified, and has participated in projects funded by foundations from the UK and the Netherlands, and its program has been presented in Turkey and Macedonia.
The two projects that were visited at the University Hospital in Stara Zagora were those of Mrs. Katya Stancheva and Mrs. Mima Nikolova were both aimed to educate patients so that no complications occur after tonsillectomy (Mrs. Stancheva), or rehospitalization rates would be lower in asthma and diabetic patients (Mrs. Nikolova).
· Projects from the May 2003 PSBH workshop will be presented at the follow-up, which is to take place in January 2003.
· This issue of the digest may be also found at www. livebg.net/psbh-digest, where you can see photos illustrating projects.
· Anybody interested in publishing materials that can be related to problems approached by PSBH projects, please contact us at abh-psbh-bg@el-soft.com, or at the address of the Communication for Better Health Program.
Nosocomial Infections
Author(s): Turrini RN
Title: [Perception of nurses about risk factors for nosocomial infection]
Source: Rev Esc Enferm USP, 2000 Jun, Vol. 34(2). pp. 174-84.
Abstract: A study was undertaken in a pediatric teaching hospital to evaluate the nurses understanding about risk factors for nosocomial infections. The data were obtained in interviews with nurses of the emergency room, intensive and semi-intensive units. The analysis of the meaning of the conversation permitted the identification of the following risk factors: inadequacy of the hospital design and construction, deficiency of care equipment and supplies, understaffing, lack of education and training to the healthcare workers and orientation to the patients family.
Author(s): Smith PW; Seip CW; Schaefer SC; Bell-Dixon C
Title: Microbiologic survey of long-term care facilities.
Source: Am J Infect Control, 2000 Feb, Vol. 28(1). pp. 8-13.
Abstract: BACKGROUND: We undertook a microbiologic survey of long-term care facilities to categorize bacteria found in cultures of residents. Culture and sensitivity data were collected on 566 samples from indwelling bladder catheters, percutaneous gastrostomy tubes, snares, stool, wounds, pressure ulcers, and tracheostomies in 25 Nebraska and Iowa facilities. Information was also collected on resident factors (eg, presence of indwelling urinary catheter, prior antibiotic administration) and institutional variables (eg, number of beds, nosocomial infection rates). RESULTS: There were 478 gram- negative isolates, the leading organisms being Pseudomonas aeruginosa, Proteus mirabilis, Escherichia coli, and Klebsiella pneumoniae. There were 221 gram-positive isolates, the most frequently seen of which were enterococci and Staphylococcus aureus. Of the 442 residents sampled in the study, 168 (38%) were taking, or had within the previous month been taking, a systemic antibiotic. Quinolones were the most frequently prescribed antibiotic class. The institutional prevalence of urinary catheterization averaged 6.7%. CONCLUSIONS: Significant antibiotic pressure exists in long- term care facilities, a fact that is reflected in antibiotic resistance patterns. A variety of gram-positive and gram-negative bacteria were found in nursing home culture specimens.
Author(s): Robert J; Fridkin SK; Blumberg HM; Anderson B; White N; Ray SM; Chan J; Jarvis WR
Title: The influence of the composition of the nursing staff on primary bloodstream infection rates in a surgical intensive care unit.
Source: Infect Control Hosp Epidemiol, 2000 Jan, Vol. 21(1). pp. 12-7.
Abstract: OBJECTIVES: To determine the risk factors for acquisition of nosocomial primary bloodstream infections (BSIs), including the effect of nursing-staff levels, in surgical intensive care unit (SICU) patients. DESIGN: A nested case-control study. SETTING: A 20-bed SICU in a 1,000-bed inner-city public hospital. PATIENTS: 28 patients with BSI (case-patients) were compared to 99 randomly selected patients ( controls) hospitalized > or =3 days in the same unit. RESULTS: Case- and control-patients were similar in age, severity of illness, and type of central venous catheter (CVC) used. Case- patients were significantly more likely than controls to be hospitalized during a 5-month period that had lower regular-nurse-to-patient and higher pool-nurse-to-patient ratios than during an 8-month reference period; to be in the SICU for a longer period of time; to be mechanically ventilated longer; to receive more antimicrobials and total parenteral nutrition; to have more CVC days; or to die. Case-patients had significantly lower regular-nurse-to- patient and higher pool-nurse-to-patient ratios for the 3 days before BSI than controls. In multivariate analyses, admission during a period of higher pool-nurse-to-patient ratio (odds ratio [OR]=3.8), total parenteral nutrition (OR=1.3), and CVC days (OR=1.1) remained independent BSI risk factors. CONCLUSIONS: Our data suggest that, in addition to other factors, nurse staffing composition (ie, pool-nurse-to-patient ratio) may be related to primary BSI risk. Patterns in intensive care unit nurse staffing should be monitored to assess their impact on nosocomial infection rates. This may be particularly important in an era of cost containment and healthcare reform.
Author(s): Pittet D; Hugonnet S; Harbarth S; Mourouga P; Sauvan V; Touveneau S; Perneger TV
Title: Effectiveness of a hospital-wide programme to improve compliance with hand hygiene. Infection Control Programme.
Source: Lancet, 2000 Oct 14, Vol. 356(9238). pp. 1307-12.
Abstract: BACKGROUND: Hand hygiene prevents cross infection in hospitals, but compliance with recommended instructions is commonly poor. We attempted to promote hand hygiene by implementing a hospital-wide programme, with special emphasis on bedside, alcohol-based hand disinfection. We measured nosocomial infections in parallel. METHODS: We monitored the overall compliance with hand hygiene during routine patient care in a teaching hospital in Geneva, Switzerland, before and during implementation of a hand-hygiene campaign. Seven hospital-wide observational surveys were done twice yearly from December, 1994, to December, 1997. Secondary outcome measures were nosocomial infection rates, attack rates of methicillin- resistant Staphylococcus aureus (MRSA), and consumption of handrub disinfectant. FINDINGS: We observed more than 20,000 opportunities for hand hygiene. Compliance improved progressively from 48% in 1994, to 66% in 1997 (p<0.001). Although recourse to handwashing with soap and water remained stable, frequency of hand disinfection substantially increased during the study period (p<0.001). This result was unchanged after adjustment for known risk factors of poor adherence. Hand hygiene improved significantly among nurses and nursing assistants, but remained poor among doctors. During the same period, overall nosocomial infection decreased (prevalence of 16.9% in 1994 to 9.9% in 1998; p=0.04), MRSA transmission rates decreased (2.16 to 0.93 episodes per 10,000 patient-days; p<0.001), and the consumption of alcohol-based handrub solution increased from 3.5 to 15.4 L per 1000 patient-days between 1993 and 1998 (p<0.001). INTERPRETATION: The campaign produced a sustained improvement in compliance with hand hygiene, coinciding with a reduction of nosocomial infections and MRSA transmission. The promotion of bedside, antiseptic handrubs largely contributed to the increase in compliance.
Author(s): Winnefeld M; Richard MA; Drancourt M; Grob JJ
Title: Skin tolerance and effectiveness of two hand decontamination procedures in everyday hospital use.
Source: Br J Dermatol, 2000 Sep, Vol. 143(3). pp. 546- 50.
Abstract: BACKGROUND: Hand decontamination is crucial to control nosocomial infections. The utility of hand decontamination is related not only to its antimicrobial effectiveness, but also to its acceptability by hospital staff. OBJECTIVES: We aimed to assess skin tolerance and antimicrobial effects of two widely accepted hand hygiene measures under in-use conditions. METHODS: Fifty-two nurses were randomly assigned for an 8-day period to either an alcohol-based disinfectant or a hand wash with a non-antiseptic soap. At baseline and at the end of the test period, microbiological hand samples were obtained both before and after a hand hygiene procedure, and skin tolerance was assessed using clinical scores and measurement of transepidermal water loss. RESULTS: Self- assessment of skin condition and grade of skin damage worsened significantly more in the group using soap than in the group using alcoholic disinfectant (P = 0.004 and P = 0.01, respectively). The alcohol-based rinse was significantly more effective than liquid soap in removing transient contaminant micro- organisms (P = 0.016). Twenty of 50 hand washes with non-antiseptic soap apparently resulted in bacterial contamination of the hands. At the end of the study, the total bacterial count increased with the increasing number of hand washes in the soap group (P = 0.003), and with the degree of skin damage (P = 0.005) in the antiseptic group. CONCLUSIONS: In everyday hospital practice, alcohol-based disinfectant is more effective and better tolerated than non- antiseptic soap; soap is at risk of spreading contamination; and skin comfort strongly influences the number and the quality of hand hygiene procedures.
Author(s): Bucher A
Title: [Hand hygiene--is hand disinfection the best solution?]
Source: Tidsskr Nor Laegeforen, 2000 Feb 10, Vol. 120( 4). pp. 472-5.
Abstract: Nosocomial infections have been recognized as a critical problem in modern medicine and are associated with the quality of health care provided in hospitals. On average, 7-10% of hospitalized patients acquire an infection after hospital admission. A substantial proportion of these result from cross- contamination. Transmission of microorganisms by the hands of health care workers is the main cause for spreading. Prevention of bacterial contamination and infection to the patients requires good hand washing or disinfection, and a series of guidelines have been proposed. However, health care workers show poor compliance with such rules. At a time when costs for patient care are increasing and hospitals are threatened by bacterial resistance, prevention of nosocomial infections is an important issue. Thus, many international publications at present discuss the general problems of hand hygiene, still is the most cost effective method in prevention of nosocomial infections. Factors that contribute to poor compliance in hand hygiene have been targeted, and practical solutions in order to improve hand cleansing practices have been suggested. Increased use of the quicker methods of hand disinfection instead of hand washing is one of them.
Author(s): Markovic-Denic L; Quenon JL; Broden M
Title: [Organization of the program for prevention and control of nosocomial infections in France]
Source: Srp Arh Celok Lek, 1999 Nov-Dec, Vol. 127(11- 12). pp. 383-6.
Abstract: Nosocomial infections (NI) are infections acquired in hospitals. The aim of this paper is to describe the organization of NI control program in France. The organization of this program started in 1988 by the formation of the Infection Control Committees in hospitals. Their role has been to organize the surveillance of NI, to verify basic measures of hygiene, safety of invasive procedures, disinfection and sterilization procedures, occupational safety, and to organize the continued education of health staff members. Operational teams have also been established in hospitals. At the national and regional levels, the National and Regional Infection Control Committees were established in 1992 in order to define the national policy for the treatment of actual infection problems in hospitals and to organize the co-operation between hospitals. In addition, many research projects concerning NI have been conducted and a number of international scientific meetings regarding this subject have taken place in France. According to the two surveys conducted at the national level, in 1990 and 1996, the prevalence rate of NI was found to be 7.4 and 7. 6%, respectively. The infection control program could probably be integrated, in the future, into the Hospital Risk Management Program.
Author(s): de Andrade D; Angerami EL; Padovani CR
Title: A bacteriological study of hospital beds before and after disinfection with phenolic disinfectant.
Source: Rev Panam Salud Publica, 2000 Mar, Vol. 7(3). pp. 179-84.
Abstract: In hospitals, one of the ways to control microbial contamination is by disinfecting the furniture used by patients. This study's main objective was to evaluate the microbiological condition of hospital mattresses before and after such disinfection, in order to identify bacteria that are epidemiologically important in nosocomial infection, such as Staphylococcus aureus and Pseudomonas aeruginosa. RODAC plates with two different culture media were used to collect specimens. Patient beds were selected according to previously established criteria, and surface areas on the mattresses were chosen at random. From the total of 1,040 plate cultures from 52 mattresses, positive results were obtained from 500 of them (48.1%), 263 before disinfection and 237 after disinfection. Considering the selectivity of the culture media, the positivity rate was high. There were high prevalences of S. aureus both before and after mattress disinfection. The study results suggest that the usual disinfection procedures, instead of diminishing the number of microbes, merely displace them from one part of the mattress to another, and the number of microorganisms remains the same.
Author(s): Larson EL; Aiello AE; Bastyr J; Lyle C; Stahl J; Cronquist A; Lai L; Della-Latta P
Title: Assessment of two hand hygiene regimens for intensive care unit personnel.
Source: Crit Care Med, 2001 May, Vol. 29(5). pp. 944-51.
Abstract: OBJECTIVE: To compare skin condition and skin microbiology among intensive care unit personnel using one of two randomly assigned hand hygiene regimens: a 2% chlorhexidine gluconate (CHG)-containing traditional antiseptic wash and a waterless handrub containing 61% ethanol with emollients (ALC). DESIGN: Prospective, randomized clinical trial. SETTING: Two critical care units (medical and surgical) in a large, metropolitan academic health center in Manhattan. SUBJECTS: Fifty staff members (physicians, nurses, housekeepers, respiratory therapists) working full time in the intensive care unit. INTERVENTIONS: One of two hand hygiene regimens randomly assigned for four consecutive weeks. MEASUREMENTS AND MAIN RESULTS: The two outcomes were skin condition (measured by two tools: Hand Skin Assessment form and Visual Skin Scaling form) and skin microbiology. Samples were obtained at baseline, on day 1, and at the end of wks 2 and 4. Participants in the ALC group had significant improvements in the Hand Skin Assessment scores at wk 4 (p = 0.04) and in Visual Skin Scaling scores at wks 3 (p = 0. 01) and 4 (p = 0.0005). There were no significant differences in numbers of colony- forming units between participants in the CHG or ALC group at any time period. The ALC regimen required significantly less time than the CHG regimen (mean: 12.7 secs and 21.1 secs, respectively; p = 0.000) and resulted in a 50% reduction in material costs. CONCLUSIONS: Changes in hand hygiene practices in acute care settings from the traditional antiseptic wash to use of plain, mild soap and an alcohol-based product should be considered. Further research is needed to examine the association between use of antiseptic products for hand hygiene of staff and reductions in nosocomial infection rates among patients.
Author(s): Saloojee H; Steenhoff A
Title: The health professional's role in preventing nosocomial infections.
Source: Postgrad Med J, 2001 Jan, Vol. 77(903). pp. 16- 9.
Abstract: Despite their best intentions, health professionals sometimes act as vectors of disease, disseminating new infections among their unsuspecting clients. Attention to simple preventive strategies may significantly reduce disease transmission rates. Frequent hand washing remains the single most important intervention in infection control. However, identifying mechanisms to ensure compliance by health professionals remains a perplexing problem. Gloves, gowns, and masks have a role in preventing infections, but are often used inappropriately, increasing service costs unnecessarily. While virulent microorganisms can be cultured from stethoscopes and white coats, their role in disease transmission remains undefined. There is greater consensus about sterile insertion techniques for intravascular catheters-a common source of infections-and their care. By following a few simple rules identified in this review, health professionals may prevent much unnecessary medical and financial distress to their patients.
Author(s): Hugonnet S; Pittet D
Title: Hand hygiene-beliefs or science?
Source: Clin Microbiol Infect, 2000 Jul, Vol. 6(7). pp. 348-54.
Abstract: Over a century has passed since Ignaz P. Semmelweis demonstrated the association between hand hygiene and nosocomial infections, but this simple procedure is still not recognized by many healthcare workers as one of the most important measures to prevent cross- transmission of microorganisms. A relatively large amount of research has been done, in particular to try to understand why compliance remains so low, in order to implement successful promotion campaigns. This research has generated a fair amount of strong scientific data which are sometimes misunderstood and misused because of myths or certain beliefs. Observational or intervention studies have consistently shown a number of risk factors associated with non-compliance, such as high workload, professional category, or type of ward. Others are thought to be barriers to adequate compliance but have not yet been properly assessed. These include skin irritation due to hand hygiene agents, lack of knowledge of hand hygiene recommendations, or lack of institutional policy. Future interventions to promote hand hygiene will need to address these risk factors, and target the individual healthcare worker, as well as the group or institution if a significant degree of success is to be achieved.
Author(s): Hayashi Y; Shigemitsu M
Title: [Proper disposal(management) of medical wastes- infection prevention and waste management (Clean Hospital Project) at Hiroshima City, Asa Hospital]
Source: Rinsho Byori, 2000 May, Vol. Suppl 112pp. 26-31.
Abstract: Hospitals are socially obligated to maintain a clean environment and to dispose of medical waste, in order to prevent pollution and infection within and near the hospital. Since its establishment, Hiroshima City, Asa Hospital has been implementing a "Clean Hospital
Project", which has two goals: infection prevention and waste management. The nosocomial infection prevention committee and medical waste treatment and disposal examination committee lead these efforts.
Author(s): Sbutega-Milosevic G; Slepevic V; Marmut Z; Bujko M
Title: [Importance of disposable medical materials and instruments in the prevention of intrahospital infections]
Source: Vojnosanit Pregl, 2000 Jan-Feb, Vol. 57(1). pp. 55-8.
Abstract: Possibility for transmission of infectious diseases from patients to medical staff or vice versa is significant. Protective measures for patients as well as physicians must be applied and controlled. The aim was to investigate the microbiological status of disposable and reusable instruments and materials in order to establish the difference between them in protection from microorganisms. From the 122 samples of wet swab from reusables, 70.5% were bacteriologically negative and 29.5% positive. Seventy percent of isolated bacteria were pathogens, and 30% were pathogens. All 80 samples of wet swab from disposable products were sterile. The frequency of bacteriologically negative samples among disposable products is highly significant (p < 0.01). These results confirm that the level of protection is higher if disposable products are used. Reusables should be replaced by disposable materials to decrease the incidence of nosocomial infections.
Author(s): Rouget F; Chomienne F; Laurens E; Radet C; Seguin G.
Title: [Evaluation of a prevention program against nosocomial rotavirus infections in a pediatric ward]
Source: Arch Pediatr, 2000 Sep, Vol. 7(9). pp. 948-54.
Abstract: The incidence of nosocomial rotavirus infections was evaluated by a study made in the pediatric ward in Cholet during the winter of 1993-1994. A second study was performed three years later at the same place and in similar conditions in order to evaluate the efficacy of the prevention measures taken in between. PATIENTS AND METHODS: All children below three years of age and admitted to hospital between 1 December 1996 and 15 March 1997 were included in the prospective study (348 children). Fecal specimens were collected for each patient at admission in order to search for rotavirus. Then, a second stool analysis was performed if diarrhea occurred during hospitalization or within 48 hours of discharge. These last cases were detected by a phone call. RESULTS: Thirty percent of the children had diarrhea at admission to hospital (19.3% in 1993-1994). Rotavirus was present in 11.8% of the first stool analyses (8.6% in 1993-1994). The rotavirus nosocomial infection rate has decreased from 3.7% (13 cases) in 1993-1994 to 2.9% (ten cases). The mean length of hospitalization has also decreased from 2.7 to 1.6 days. CONCLUSION: The decrease in the rotavirus nosocomial infection rate leads to enforcing the prevention measures, among which the most important seems to us to be the short length of stay. However, the study also shows the limits of prevention that are linked to the virus characteristics and the conditions of hospitalization.
Plamen Panayotov, Antoaneta Angelova
In this paper are discussed the results from a project, made with the financial support from the European Commission - Program Phare – Access. A group of 30-40 patients was organized in Rousse. All of them suffer from chronic mental illnesses – schizophrenia, mood disorders, epilepsy and mental retardation. Self-help group worked for a period of one year in workshops – producing angular brackets and art workshop. Through the reported period about 150000 pieces of angular brackets were produced and more than sixty pieces of art. The patients had received additional income, their quality of life and communication between them and the staff of RDMI–Rousse were improved and the number of the hospitalization was reduced.
Key words: chronic mental illnesses, schizophrenia, mood disorders, epilepsy, mental retardation, self-help group, Program Phare.


Health education for teenagers on STIs and the risks of early pregnancy at the high school of tourism
Albena Christova
The level test organized to assess the level of knowledge on the problems showed that only 40% of the answers were correct. Presentations were made on contraception for sixty students aged 18-19. A talk on intimate hygiene was organized with 130 girls aged 14-15, and every girl was given a pack of materials provided by "ALWAYS" company. A video was watched and discussed concerning AIDS and STIs. With Dr. Vilyanova (Hygiene and Epidemilogy Station in Varna), a demonstration on proper use of contraceptives was organized.
Initial results: the level of knowledge on contraception, STIs and early pregnancy has increased by 30%.
The discussions on early pregnancy and the dangers of aborion will continue in February, with the active participation of the school doctor Dr. Gergana Stoikova and the pedagogical advisor Mrs. Vanya Ivanova.
The students were very active, and new health-related topics will be included in the discussions: drug abuse, aggressive behavior, violence in the family.
Health education for teenagers on the risks of alcohol abuse
Anelia Parousheva
Materials to prepare the lectures and talks on the dangers of alcohol consumption were provided from the health promotion department in Varna. A questionnaire to measure the level of knowledge on the problem was prepared. The pedagogical advisor and the class teachers have been supportive, and a schedule for visits in all the classes was prepared. By the end of November, 100 children aged 12-14 have been included in the program.
Brochures and leaflets were provided for the children, and a video will be shown after the winter vacation in January.
After all the activities planned have been realized, the comparison between the initial and end-of program inquiry will be compared.
A training program for paramedical staff to reduce in-hospital infections in a surgical ward of the Varna regional hospital
Angelina Zhelyazkova
The project was approved by the hospital authorities and presented to the head nurses of all departments. From these, 25 nurses and 11 orderlies were included in a training program, coordinated with the hospital microbiologist and epidemiologist. The number of checks for pathogens was increased. Comparison between the number of in-hospital infections for 2002: first quarter – 15 cases, second quarter – 12, third quarter – 10.
A program to reduce stress in children attending an art school in Varna
Blagoika Petkova
The program was discussed in detail with the school authorities and the local coordinator Mrs. Gergana Momova. A test to measure the level of stress, in view of school environment, relationships and problems was provided. The test proved very useful to identify the groups.
The sessions are held in the office of the school nurse, and students are taught relaxation and recreation techniques. It is quite difficult for the children to find time to attend the sessions.
After the project had been started, a school psychologist was appointed who volunteered to participate in the program. With the help of the students, a brochure was prepared, containing materials on stress and descriptions of stress-management techniques. Some of the talks planned have been carried out, and the rest will take place during the summer term.
Antismoking program for children aged 15
Dimitrichka Ovcharova
The initial inquiry showed 4 smokers in one of the schools and none in the second (45 children aged 14-15). Together with the Association for Health in Varna, the pedagogical advisor and the psychologist, the school invited lecturers from Virginia State, USA who spoke on alcohol and drugs. They also provided materials and posters for the students in English.
Leaflets, brochures and a video were provided from the Health Promotion Department in Varna. Together with the psychologist and the pedagogical advisor, the program will be expanded to include more students from both schools.
Organizing continuous postgraduate training for nurses
Dora Vasileva
Ten out of 12 nurses were included in a one-month postgraduate qualification course, organized by Assoc. Prof. Stancheva of the Intensive care unit. The practical training was in the ICU. Future plans are to expand the project and have more nurses from other intensive care units on the course.
Antismoking program for a hundred students aged 15 at the Vassil Levski vocational school in Varna
Elenka Peikova
Talks on the dangers of smoking and the ways to quit were organized with the students. A video was seen and discussed, and brochures and leaflets provided for all students with the active support of the Health Promotion Department of the Hygiene and Epidemiology Station in Varna.
Results will be assessed by measuring the level of knowledge at the end of the school year. Videos will be made to be at the disposal of the school for further work on the problem.
An educational program for mothers accompanying children at the pediatric ward to reduce in-hospital infections
Galina Ganeva
Apart from instructions for the mothers, a training program was started for the staff. The program is integrated into a project that aims to give additional training to nursing staff and the orderlies in the whole hospital, starting with six clinics, including the pediatric clinic.
Health education on reduction of body weight in patients after acute myocardial infarction
Greta Demerdjieva
The staff of the clinic was introduced to the project, and patient selection was started. The patients initially considered selectable proved too few (three patients), so there will be a change in criteria to enlarge the group. Health education materials are available.
Health education program to reduce the number of carriers of head lice
Ivanka Georgieva
The project was oriented to give the necessary education to both parents and children. Special attention was given to the youngest children in the first grade (7-8 years). Two brochures were given to each child.
Small presents were given to the children who had learned more things how to avoid catching lice. The class teachers of the first and second grades were also given materials to use in their work with parents.
The project is being expanded: activities to train children basic hygiene were started.
Training basic hygiene skills to Roma children
Ivanka Panayotova
The project activities involve 70 children (3 to 6 years), who spend the week-days at the kindergarten, and their parents. The staff at the kindergarten were all involved in the activities: demonstration of washing hands, role-play, additional disinfection on the premises of the kindergarten, teaching the children poems and songs on hygienic rules. The project is expanding to cover other health-related topics. Results: Since the project was started in July, there have been no cases of enterocolitis among the children.
Anti-drug education for 60 children aged 15-18
Katya Stankova
The school authorities and the teaching staff approved the project. The questionnaire to assess the level of knowledge on the problem was filled by the students (10th form), and a series of lectures and talks were organized. Because of the interest on behalf of the 11 and 9-form students, additional lectures and talks were organized, and additional leaflets and brochures given to them. Students are actively looking for information, so are their parents.
A talk with a police officer is planned, and a former drug addict has agreed to speak to the students. Final assessment of results will be made in April 2003.
Prevention of spinal deformities in 70 children aged 7-8
Koharik Kouyuomjiyan
The 66 children were examined, and 4 were diagnosed with spinal deformities and were included in remedial gymnastic programs. Children from the upper grades were included in the program too. The project was also presented to the parents and they are very co-operative. Leaflets and brochures were prepared for the parents, and adapted for the children. The talks for the first grades were specially illustrated, and the children were given a set leaflet with instructions for exercises in the homes.
A program to improve on the skills of 8 theatre nurses of the regional hospital in Varna
Krassimira Dimitrova
Eight nurses were included in the group, and the training program completed. The final results will be known after the end-of-course test.
A physical education program for children with mild spinal deformities and incorrect posture
Margarita Mihova
The screening by the sports doctor of 120 children (11years old) identified 12 children with problems, and three were found with problems on examination by the general practitioner. Several children were trained as instructors for exercises to correct improper posture. The school authorities decided that 10 minutes of each class in physical education for all the children in the school will be used for special remedial gymnastics.
Final measurements will be made at the end of the school year.
Antismoking program for children aged 14-16
Maria Vlaikova
The school authorities approved of the project, and health education materials were provided by the Health Promotion Department. The initial inquiry helped to identify the main reasons why children start smoking – they lack alternative activities for their free time. Along with the health education on the harmful effects of smoking, a group of 15 students from the 9th, 10th and 11th forms volunteered to participate in alternative activities: a visit to the botany garden, a jogging day, a two-day climbing expedition, a picnic. Eight children will be on a camp in the Rila Mountain during the winter vacation. The talks on smoking – dangers, additional expenses, non-smoking as an element of healthy life-style, how to quit smoking, help others do it, where to seek help if one wants to quit, etc. are part of the activities.
The physical education teacher is involved in the sports activities, and more students have shown interest in them. The project is expected to attract more students.
Increasing the knowledge on the dangers of early pregnancy among girls aged 14-15
Milena Kostova Yovcheva
Fifty children were involved in the project. In September, they filled in a questionnaire, which showed an unsatisfactory level of knowledge on body anatomy, STIs and dangers of early pregnancy. All the children visited the museum of human health in Varna, and were given a talk by the school nurse. Lectures were organized in collaboration with the Health Promotion Department, and brochures on STIs and two booklets on changes in the girl's body were provided for each girl. The results will be assessed after the winter term.
A program to reduce violence among and to schoolchildren aged 17
Minka Christova
With the help of the class teachers the topics were selected and the schedule made. The initial inquiry was made to assess the level of knowledge on the problems of sexual health and to find out what topics the students are particularly interested in. The students specially wanted to learn more about STIs and contraception. The project team has established close relationship with other organizations: the Child Protection Department, SOS – Families in Danger. Mrs. Gergana Momova has provided materials on child protection. Parents are very supportive of the project. Brochures were prepared and distribute among the students. Final results will be assessed at the end of the school year.
A program to improve on social integration and follow-up of 14 psychiatric patients
Nadya Kostadinova
The project was presented to the staff and the tasks distributed. The project has been re-oriented to patients who cannot manage on their own. So far, 4 patients have been included in the program.
An educational program on the dangers of drug use and abuse for children aged 15
Nanka Dimitrova
The program was approved and supported by the director an dthe class teachers. The initial inquiry showed that 70% of the 170 children who filled in the questionnaire knew something about drugs. The target group – three nine-grade classes children had a talk with Dr. Borislav Stanchev, and it is to be held with the 10th grade students. The second talk is expected to be very well attended –students expect to get answers to questions "posted". The initial inquiry showed that 27 out of 160 students have tried some drug. The final test will measure the results in the target group.
Reduction of traumatism in 75 children aged 15 attending a vocational machine-building school
Nedka Gospodinova
School authorities approved of the project, seeing an opportunity to improve on the measures taken to avoid traumas. Brochures were prepared, and demonstrations how to give first aid in accidents such cases. Instructions to avoid incidents depended on the specilaty of the groups, and training sessions were organized together with the teachers.
A final assessment will be made in June 2003.
Organizing exercise sessions and diet education for overweight children aged 9-14
Nedyalka Mitkova
A group of 16 children willing to lose weight was formed. Initially, their body mass index (range26 –53), and blood pressure was taken (normal in all of children). The next step was to prepare a weekly menu based on a balanced diet with the help of the Health Promotion Department in Varna. Each child was given a copy, together with a brochure and a leaflet on the principles of healthy diet.
Together with the physical education teachers – Mrs. Tzvetkova and Mrs. Ilieva, qualified in remedial gymnastics, a set of exercises was prepared, and the children exercise in the fitness room of the school. The results will be known at the end of the school year.
A program to reduce weight in obese children aged 7-14 in an elementary school in Varna
Nikolinka Miteva
The screening at the beginning of the school year helped select a group of 20 children. A reducing diet was prepared together with a nutritionist, and we had a discussion on the principles of healthy diet, and ten rules of healthy eating with the children. Each child got a booklet, too.
Apart from that, the children have remedial gymnastics in the gym.
The body weight of the children is measured at regular intervals.
The results will be measured at the end of the school year.
A health education program to improve knowledge on the dangers of drug use for children aged 15
Radka Mileva
The school authorities approved of the project. The questionnaire, filled by 52 children showed that 13 of them had tried marijuana, and six had been offered drugs.
Leaflets were provided, and the children are eager to have them. The children are given an opportunity to ask their questions anonymously. The questions were taken into consideration by Dr. Borislav Stanchev, who talked to them on the dangers of drug use at the school. More talks and lectures were planned.
The results will be assessed at the end of the school year.
An educational program on the dangers of alcohol use and abuse for children aged 13-15
Roumyana Andonova
In October, 105 children from the 7th and 8th grades filled in a questionnaire, which was designed to measure both their level of knowledge and the topics that they were interested in. Materials (videos, booklets, and leaflets) were provided from the Health Promotion Department. Materials were also given to the parents. After a series of lectures, talks, discussions during the first term, the children's level of knowledge will be measured in January 2003.
Education on proper diet and physical exercise to reduce weight in obese children in Chrito Botev Middle School in Varna
Rousinka Todorova
In September, a group of 20 overweight children was selected based on the table of anthropometric standards of the Ministry of Health.
The project was implemented in collaboration with the Health Promotion Department (Dr. Poptomova), the Sports Medicine Unit (they provided a set of instructions for exercises) and the physical education teachers at the school.
Each child got a booklet with instructions on proper calorie intake, and an individual table for follow-up of body mass index. The parents were also involved.
Three training sessions a week were organized in the gym of the school.
Final evaluation of the results will be made together with the Sports Medicine Unit.
A program to reduce traumas due to aggressive behavior amongst school children (12-14)
Sabka Arabova
The children received leaflets on eye-injuries and a video on the changes in the organism in puberty was seen and discussed. Some of the children were included in a karate group, and other were provided with time and space to play basketball, volleyball and football.
Together with the class-teachers of the 6th and 7th grades, talks were organized on violence and traumas, head and extremity traumas, types of traumas, and leaflets were given to all the children.
As a result, the traumas due to violence amongst the children were reduced from 12 to 4, when the periods September 15, 2001 – January 31, 2002, and September 15, 2002 – January 31, 2003.
A program to increase immunization rates in 360 children aged 7-14
Sminka Koleva
The project was approved by the school, and is implemented in collaboration with the general practitioners and the Hygiene and Epidemiology Department in Varna. All parents were given leaflets containing information on immunizations, and together with the school psychologist, the nurse had a talk on the importance of imminization with roma parents. A talk was given to parents of the children in the 7th and 8th forms (13-14 years) on hepatites, and the role of vaccine in hepatitis B. Posters were prepared and hung.
First results: 50% of the children have received their vaccines by December.
Reduction of traumatism due to aggressive behavior in children aged 11-12 in Stoyan Michailovski Middle School
Stanka Manolova
In September the program was presented to the class teachers and 50 children from the 5th and the 6th forms. A group of 20 leaders from the 8th forms was selected with the assistance of the pedagogical advisor. The latter is very helpful with the specific pedagogical and psychological methods applied in the talks, training and role-play sessions.
In October, a Day of Friendship was organized at the school. During the whole day, the organizers from the Students' Council and the leaders from the 8th form took care that all students were friendly to each other, and no incidents of violence occurred. A post box was placed in which students could put their friendly messages to others, and express their opinion on violence. In all forms, there were discussions of friendship as an alternative to aggressive behavior, and with the older children – discussions on aggressive behavior and how to manage it. The inquiry showed that most students were satisfied with the way that day passed. "The best day I have had a school –I was friendly to everybody, and I did not fight with anyone!", said one youngster. A poster was prepared with information on the day, the media made it known to the public in Varna..
Talks and presentations were held on prevention of traumas and giving first aid during the first school term (September - January.
During the second term, more talks will be organized in collaboration with the Health Promotion Department on drugs, AIDS, and giving first aid.
An educational program on sexual health for children aged 12
Tzanka Ivanova
The project was presented to and approved by the school authorities in June, and a team was organized – the project leader, Dr. Elena Geneva from the Health Promotion Department, and Dr. V. Slavova – a gynaecologist. The range of the project was expanded to include a wider range of topics besides the initially planned sexual health topics. A schedule for the health education classes and materials, adapted for the age of the children, were prepared. The talks on the anatomy of the human body, the changes that take place during puberty –physical, emotional, psychological, the relationships between boys and girls, falling in love, acne, sex and love, STIs, contraception, alcohol and drugs – they all provoked interest in the kids. A talk on AIDS is planned as well.
All children got booklets, and the girls all got calendars to keep records of their periods. A diary of the classes was made.
The evaluation will be made at the end of the school year, on the basis of comparison between the results from the initial and the final test on the topics.
Health education on basic hygiene for children aged 7-8 years
Velichka Georgieva
The project was started in September, with a level test to evaluate the level of knowledge of the children. The topics: systems of the human body, personal and public hygiene, daily regimen and healthy eating, were covered in September and October. A visit to the Museum of Health was organized. A drawing competition "My Daily Program" and "Friends of Cleanliness" was organized, and winners got small presents: toothpastes and brushes, soapbars, insecticide lotions. Demonstrations on proper toothbrushing, and talks on infectious diseases were organized. Apart from these, the children prepared a show of poems on health and a quiz. A special corner was set up with posters, brochures and drawings.
After comparing the answers in the questionnaires the children filled in September and November, it proved that the correct answers in November had increased by 18% on the average.
Health education for 100 teenage girls to prevent bulimia and anorexia
Violеta Borisova
The project was implemented in collaboration with the project of Mrs. Margarita Mihova. Physical exercises and a balanced diet suitable for the age of the girls were offered as an alternative to slimming diets.
The final assessment will be made at the end of the school year.
An educational program for children aged 12 on the physiological changes in puberty
Yanka Andreeva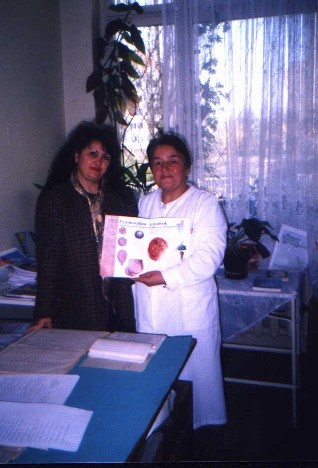 The project was presented to and approved by the school authorities and the teachers of the 6th forms.
An initial test was prepared by Mrs. Stoyanova (a biology teacher) and the level of knowledge of the children.
Because of the limited space, the program was started with 20 children.
Materials (albums, posters, videos, booklets ) from the Health Promotion Department. The children are enthusiastic about the program, and Miss Todorova, a psychologist, has contributedto that.
More children are interested in the program, and during the second term they will be included in the program.




A program to reduce the number of children aged 8-9 with spinal deformities and incorrect posture
Zlatka Ivanova
All the children attending the school were seen by a doctor, and 50 children from the 1st, 2nd and 3rd grade were identified with 1st and first and second degree of spinal deformities.
A weekly schedule for remedial gymnastics classes was made, and the physical education teacher was involved in the program.
Apart from that, parents were informed about the project, and each child got a set of instructions for exercises to be made at home.
The educational program includes discussions, watching videos, preparing posters, a test to assess the level of knowledge on correct posture, adapted to the age of the children.
The Health Promotion Department, the arts teacher and the class teachers were very helpful with the project.
At the end of the year, the children will be seen by a doctor to evaluate the results.